For where
two or three are gathered

in my name, 

I am there

among them.
Find your place at Trinity!
We offer many fun programs geared toward Teens.  We hope that you will join us to see all of the exciting things that are happening!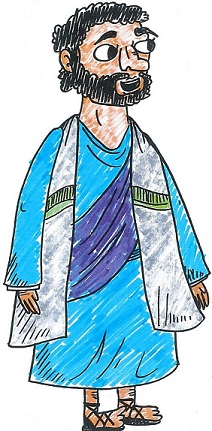 Stay Connected this summer with Flat Jesus!
We are taking Jesus with us everywhere we go this summer – and yes, by "we" , we mean "You"! Get ready for the kickoff of Flat Jesus and his summer adventures at our May 19th Breakfast and Butterflies event! This will be a fun and unique way to stay connected with God and one another on our summer travels!
Click here to learn more!
Get Connected!
Join us on Sunday mornings from 9:45 – 10:45 am for Faith Connection classes.  Classes are available for all youth in grades 6 – 12. Check out all of the opportunities!  We would love to see you at class!
2018 ELCA National Youth Gathering
Sixteen Senior High Youth Group members and three advisors flew to Houston to attend the 2018 ELCA National Youth Gathering from Wednesday, June 27, until Sunday, July 1. There were more than 37,000 other youth and adults there as well! It was an incredible experience for our YG members! See their pictures and hear some of their stories!